Salicylate sensitivity, also known as salicylate intolerance, is any adverse effect that occurs when a usual amount of salicylate is ingested. People with salicylate intolerance are unable to consume a normal amount of salicylate without adverse effects.
Salicylates are derivatives of salicylic acid that occur naturally in plants and serve as a natural immune hormone and preservative, protecting the plants against diseases, insects, fungi, and harmful bacteria. Salicylates can also be found in many medications, perfumes and preservatives. Both natural and synthetic salicylates can cause health problems in anyone when consumed in large doses. But for those who are salicylate intolerant, even small doses of salicylate can cause adverse reactions.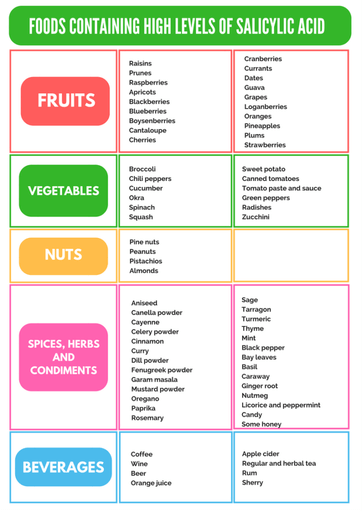 Please book a consulation This email address is being protected from spambots. You need JavaScript enabled to view it. or consult your doctor before taking natural remedies if you are on medication or if symptoms persist.
Carina Harkin BHSc.Nat.BHSc.Hom.BHSc.Acu. Cert IV TAE.